We thank God for the gift of song writing/creativity! Since our ministry is operated by FAITH,  we would appreciate your support through a freewill offering for downloading any of the sheet music.
We will deliver the requested music sheet in pdf via the email or preferred methods
Thank you for your support in jnX Music Ministry!
愛有多深(粵語)(C)
主恩何信實(粵語)(C)
愛有多深(國語)(C)
逆是祝福(粵語)(G)
順服我王(粵語)(G)
我交出一切 (粵語)(D)
天涯咫尺(粵語) (F)
咫尺天涯(粵語) (F)
No Turning Back (Cantonese/Mandarin)
Mandarin
Crown Him with Many Crowns ( D )
How Great Thou Art ( A )
Rivers in the Desert ( E )
Dwelling Place ( D, Eb, E )
Hallelujah (My King) ( C )
I Have Decided ( C )
Bonus Tracks
Love Endures (Mandarin) ( D, E-F )
Jisuni Ja・man Anga Ja・rikgen (Garo Dialect) ( C )
Cantonese
Crown Him with Many Crowns ( D )
How Great Thou Art ( A )
Rivers in the Desert ( E )
Dwelling Place ( D, Eb, E )
Hallelujah (You are My King) ( C )
No Turning Back ( C )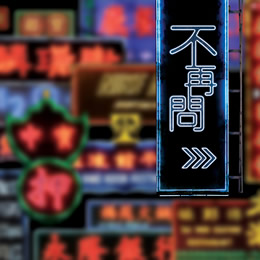 Nothing More To Ask (Cantonese/Mandarin)
獻盡每天(粵)E
讓祢統領我(粵)C
那創山造風的(國)A
祢心所愛(粵)G
我願意被祢破碎(國)E
若祢說去(國)D
我的依靠(國)E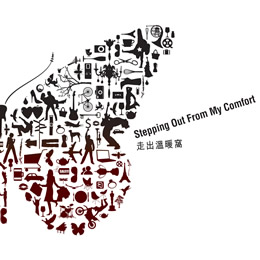 Stepping Out From My Comfort (Cantonese/Mandarin/English)
Stepping Out From My Comfort (Cantonese) G, A
No Matter What Tomorrow Holds (Mandarin) G, Bb
Tears Will Turn To Smiles (Mandarin) C, A
Let Love Take Flight (Mandarin) C, D, Eb
Stepping Out From My Comfort (English) G, B
每天每刻 F
Dedicate My All F
我要向山舉目 D, F
不捨不棄 Bb
終生表愛意 C, D
風中的花 C
等… D, E, F, G
Dedicate My All (國際版) F
每一天 F
Dedicate My All F
永遠在妳身邊 C, D
因爲你我扛得住 Bb
風中的花 C
等… D, E, F, G
Dedicate My All (國際版) F
Draw Me Close To You (Cantonese)
呼聲傳播到地極 / Shout To The North – G
心,這刻應當來讚頌 / Come Now It's The Time To Worship – D
齊來同賀 / Kingdom Celebration – A
主,求祢快來 / All Who Are Thirsty – G
讓我親近祢 / Draw Me Close – Bb
神恩已降 / The King Of Love – F
一生不走錯 / Yi Sheng Bu Zou Cuo – G
快樂頌 / The Happy Song – F
謙卑似祢 / Humble King – E
我要傳揚大愛不改變 / I Could Sing Of Your Love Forever – E
神真正心意 / The Heart Of Worship – D
Draw Me Close To You (Mandarin)
向主呼喊 / Shout To The North – G
來,現在就一同敬拜 / Come Now Is The Time To Worship – D
慶賀國度 / Kingdom Celebration – A
我們渴慕祢 / All Who Are Thirsty – G
讓我親近祢 / Draw Me Close – Bb
耶穌的愛 / The King Of Love – F
一生不迷路 / Yi Sheng Bu Mi Lu – G
快樂頌 / The Happy Song – F
謙卑的王 / Humble King – E
我要永遠歌頌祢的愛 / I Could Sing Of Your Love Forever – E
敬拜的真諦 / The Heart Of Worship – D